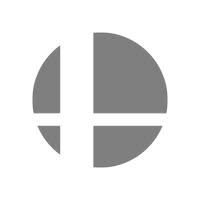 Welcome to the Originalsupersmashbros Wiki
Edit
Super Smash Bros. 1999, by Mario, Link, Sonic, Kirby, Donkey Kong, Samus, Pikachu, Yoshi, and Ness. More Characters and Original Characters Super Mario Bros., The Legend of Zelda, Kirby's Adventure, Donkey Kong's Kountry, Samus, Pokemon, Yoshi's Island, Earthbound, Sonic The Hedgehog, The Idiot Dozen, Villains Characters, Protagonists Characters, The Angry Video Game Nerd The Powerpuff Girls, Xiaolin Showdown, Swords and Sandals series, Billy and Mandy, The Adventures of Jimmy Neutron, Wall-E, Robot, Mr. Game & Watch, Inuyasha, Mortal Kombat, Bleach, School Rumbles, Call of Duty, Halo series, Hero 108, Mulan, Ghost in the Shell, My life As A Teenage Robot, Robot Boy, A Buzz on Maggie, Scooby-Doo, BFG, Kid vs. Kat, Dragonball Z, Facebook people, and Mini Ninjas. Also, the characters is from the tv shows, video games, stories, and animation: Marcus, Hernandez, Jonah, Selena, Gwen, Heather, Vogel Petrov, Lilly, Lilia, Maria, Kimberly, Ahztiri, Adriana, Marisol, Lesley, Elizabeth, Evil Selena, Viet Lao, Nhu, Vanessa Diaz, Paola, Yasmin, Stormie, Alondra, Jennifer, Jasmine, Ali, Tiffany, Michaela, Jessica S., Jessica and Naomi Ramos, Evil Balrog, Freddy Krueger, Jason Voohress, Michael Myers, Leatherface, Ghostface Scream, Pennywise, James Rolfe, Smartass, Stupid, Hopper, Molt, Peg Leg Pete, The Creeper, Zombies, Creepy Crawlers, Hell Dogs, Slave Driver, Ganondorf, Mojo Jojo, the Civilians, EVE, Wall-E, Rob, Filburt, Coraline, Kyle, Cartman, Stanley, Kenny, Tweek Tweak, Jack Spicer, Tony Montana, Alejandro Sosa, Nacho Contreras, Gasper Gomez, Edgar and Alonso Diaz, Frank Lopez, Manny Ribera, Coop, Kat, Jimmy Neutron, Cindy Vortex, Exile, Blitz, Road Rover, Timothy Brisber, John The Butcher, Evil Ninja, Son of Stylinous, Marksman Dantus, The Great Beast, Wizard Sagan, Slave Driver, Majseed, Gaiax, Daiysomo, Hecourage of Scourage, Archfiend Zaalphon, Sir Belgrave, Yarg, Archangel Salphonon, Emperor Antares, Mr Game & Watch, Inuyasha, Kagome, Sango, Miroku, Shippo, Myoga, Momiji, Botan, Chokyukai, Bankotsu, Renkotsu, Jakotsu, Ginkotsu, Suikotsu, Mukotsu Kyokotsu, Marylandtsu, Al-Malaysiatsu, Vodkatsu, Shima's Father, Bone Demon, Bone Demon's Father, Yura, 595 guy, Shuran, Jura, Ryura, Kyora, Byako, Genbu, Seiryu, Suzaku, Kao's Zombies, Mantis Demon, Panther Demon, Mizuki, Bunza, Dai, Roku, Shiyoga, Baraka, Scorpion, Sub-Zero, Reptile, Kitana, Mileena, Blaze, Meat, Ermac, Rain, George Balla, Joaquin Balla, Gnoll Balla, Ino Balla, Moe, Obuta, Kaneda Balla, Mai Suzaki, Alex Mason, Frank Woods, Hudson, Captain Price, Soap Mactavish, Ghost, Gaz, Vladmir Makarov, Victor, Lev, General Shepard, German Soldier, German Assault, Russian Soldier, Spetsnaz Soldier, Colonel Nikolai, Major Petrov, Master Chief, Arbiter, Covenants, Professor Anders, Captain Cutter, Sergeant Forge, UNSC Squads, Mistique Sonia, Mulan, Jenny Wakeman, Robot Boy, Maggie, Rayna, Scooby, BFG, Goku, Peach, Bowser, and the Final Boss Characters: Crazy Hand, Shao Kahn, Motaro, Goro, Evil Ninja, Kintaro, Shan Yu, Naraku, General Shepard, Regret Prophet, Drahmin, Vexus, Moloch, Dr. Robotnik,
Describe your topic
Edit
Write a description about your topic. Let your readers know what your topic is about and add some general information about it.
Latest activity
Edit
Community content is available under
CC-BY-SA
unless otherwise noted.